22may1:00 pm4:00 pmFREE Community FOOD DISTRIBUTION: Health Resources, Food Distribution, Giveaways, Senior & Family Workout Session1:00 pm - 4:00 pm PS 184, 273 Newport St.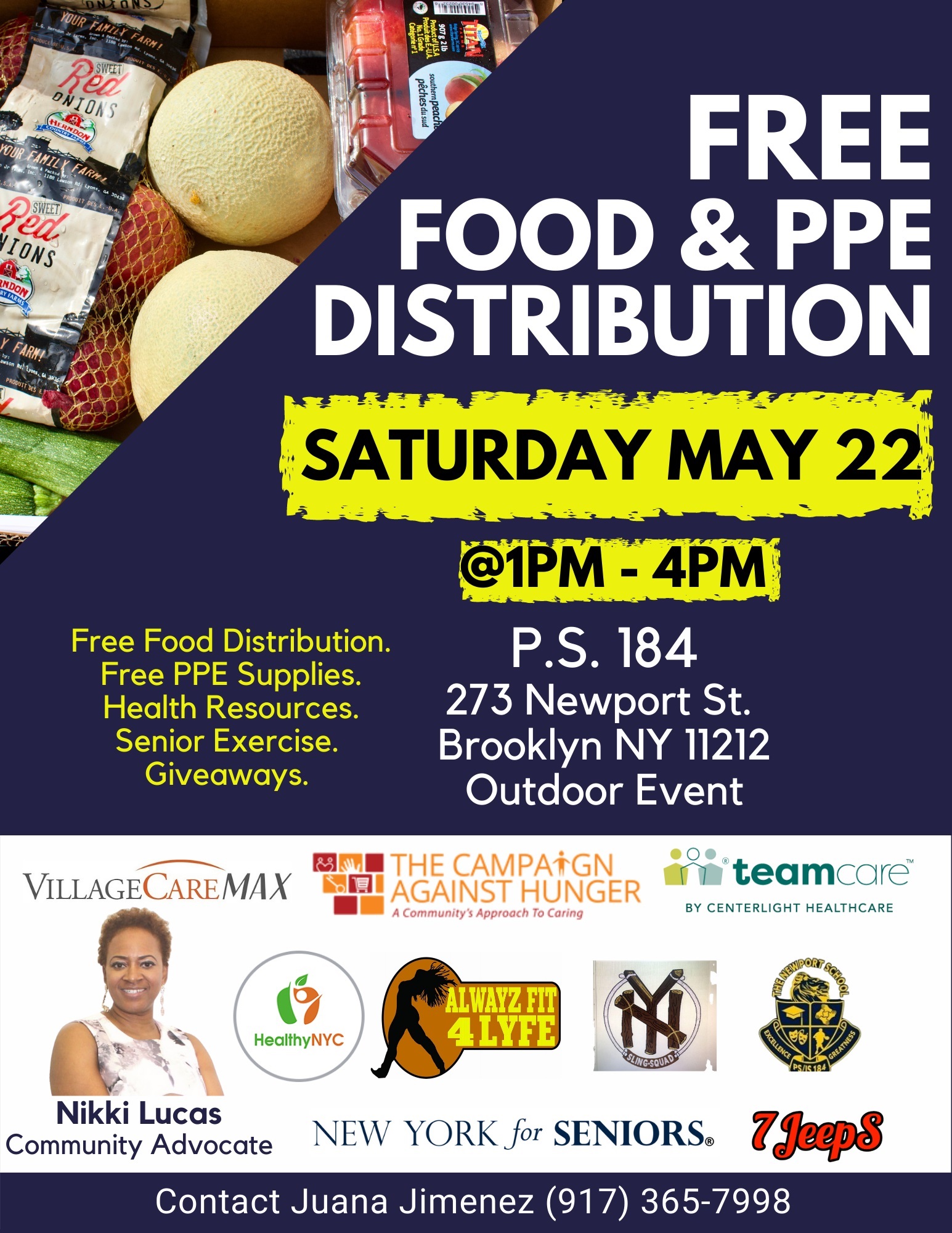 Event Details

This community event is for East Brooklyn residents, including Brownsville, East New York, East Flatbush and Canarsie, but others are welcome to attend. Senior Center Directors are encouraged to share this event information with your members.  The Campaign Against Hunger is providing FREE bags of food, VillageCare Max will be providing giveaways, Centerlight HealthCare is sponsoring a Free Senior Workout Session conducted by Alwayz  Fit 4 Lyfe.

For questions Contact Juana Jimenez at (917) 365-2300
Time

(Saturday) 1:00 pm - 4:00 pm
Location

PS 184

273 Newport St.

EastNewYork.com is the digital media source for East New York. Be sure to subscribe to our Newsletter, and contact us if you have questions or want to be involved.