Independent hip-hop artist and Brooklyn native, KOTA the Friend, released his sophomore album, EVERYTHING at 12am Friday May 22. The album quickly shot to #1 on the iTunes Top 40 hop-hop albums and #5 on the Top 200 Charts for all music genres.
EVERYTHING includes features by Joey Badass, Bas, Braxton Cook and an interlude by Academy Award winning actress, Lupita Nyong'o (Black Panther, Star Wars)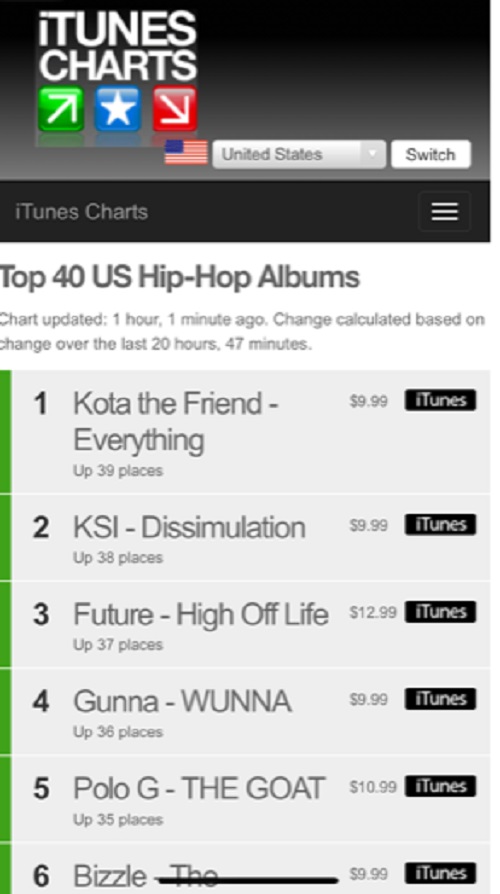 EVERYTHING follows FOTO, his first album, which has over 100 million streams and continues to grow.
If there was ever any doubt that KOTA is one of the top Independent hip-hop artists in the industry, this album and charting at #1 puts that to rest. KOTA has been compared to Chance the Rapper because of his total independence, skyrocketing growth and global fan base, His music is loved by Spotify, the global music service, as they have him as their Featured Artist. Listen to EVERYTHING and FOTO. Checkout his video interview below, from TodaysHipHop.com. KOTA talks about his independence and his journey.